Rynkls Shar Pei are committed to assisting with the re-homing of dogs that for whatever reason can no longer stay with their family.
If you believe that you have the space in your heart and home for one of these precious Peis or Chows please contact us.
All dogs that come through our re-homing program are temperament tested and are placed into homes that best suite their needs. A lenghty application process is undertaken so as to avoid placing a dog into an in-apropriate home causing it to be returned again. Please be patient with this process as it is very neccessary.
***Georgie Pei***
No longer available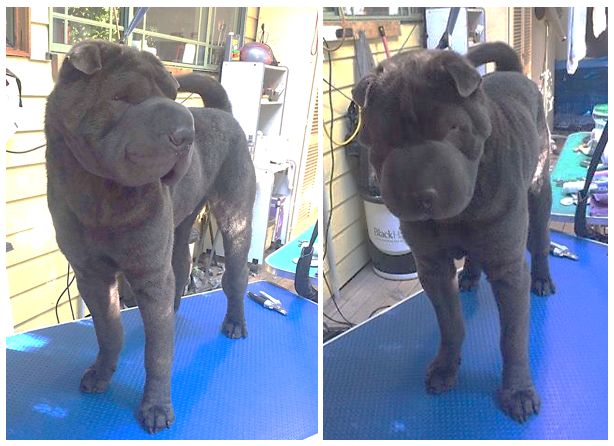 ***Patrick the wonder dog has found a home***
Patrick was abandonded to the pound by his previous owner through no fault of his own and was in desperate need of a loving for-ever home. On comming to Rynkls Patrick showed that he is smart and always willing to please. He is good with other dogs and has great manners. Patrick has now found a great loving home with Pattie and Gremlin and hopes to live hapily ever after.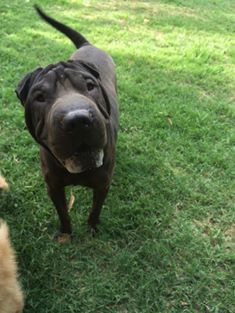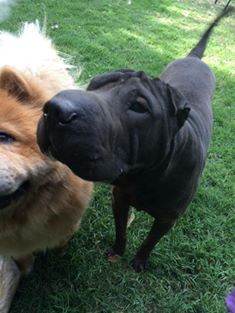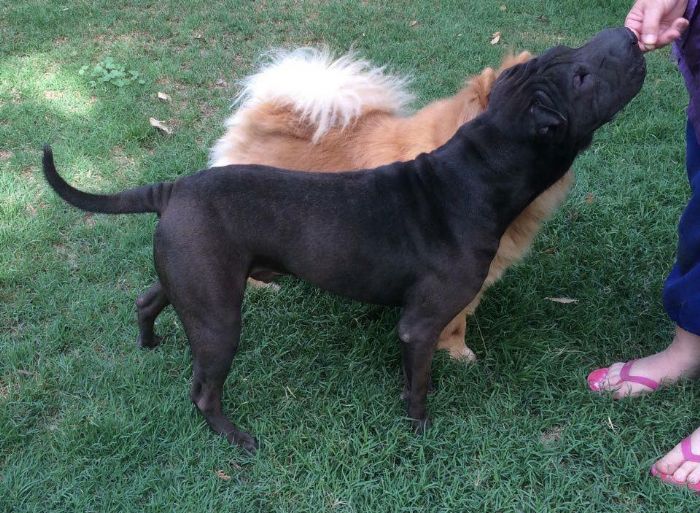 ***Zeus has found his new FOREVER home***
Thank you Justin and Brigy for loving Zeus!!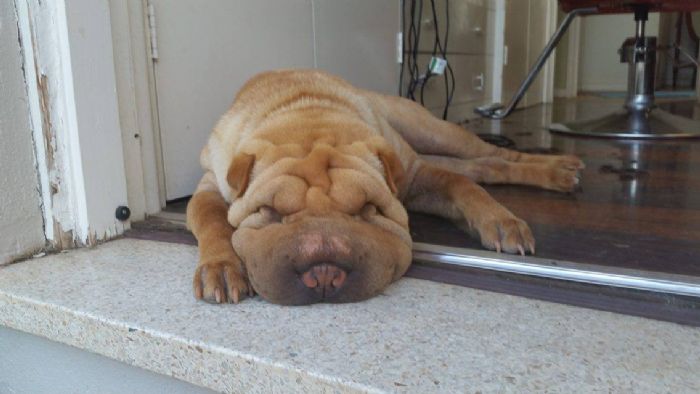 15 month old desexed male. Completely up to date with all vaccinations etc... Zeus is a lovable boy, well behaved and a real lounge lizzard. He would make the perfect companion for another similar minded dog -preferably girl :)
If you would like to meet Zeus, please contact us to arrange a meet and greet.
** Sandy is now in her new home in Bungendore***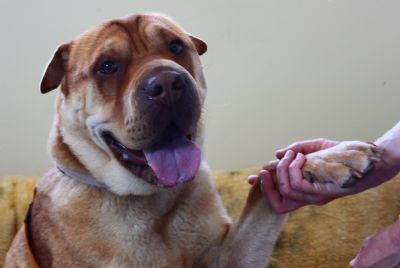 Female Adult Shar pei Cross. sandy is a delight to have around. She will make a perfect member to almost any family -although she is not great with cats :( If you would like to meet sandy please contact us asap.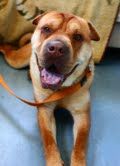 Home found for "SQUEAKY"
Female Shar Pei found wandering by the Canberra Pound. Squeaky has settled in well at Rynkls Rescue and is an absolute delight. She is good with other non-dominant dogs and has some basic obedience training. She is very active and loves playing with her squeaky ball. (Hence the name)
Paris has now joined her new home and is enjoying a much deserved life of leisure!!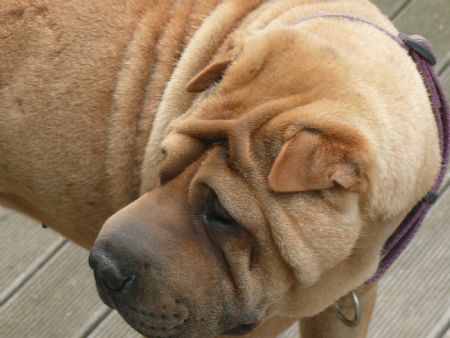 MILO
Milo joined his new human pet Justin and new doggie mates Brigy and Lilly in early 2011. Sadley Milo was diagnosed with mouth cancer soon after and has now crossed to the Rainbow Bridge where he awaits his friends. He really enjoyed his long walks, fancy treats and a nice cool spot to relax. Thanks heaps to Justin and friends for giving Milo the life he deserved.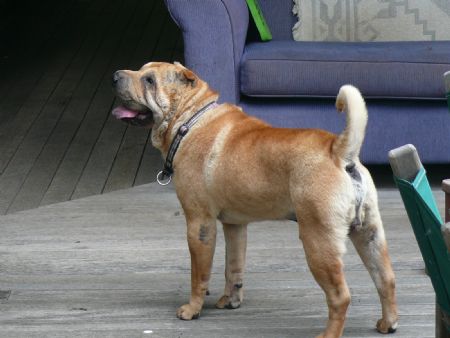 BUNDY
Bundy -now named Bello has successfully moved in with Kevin and Milly on the South Coast. He now enjoys long runs on the beach and is even showing signs of wanting to swim (NO -don't do it Bello). He is very lucky to have such a loving family to call his own. Thanks ever so much Kevin and Millie!!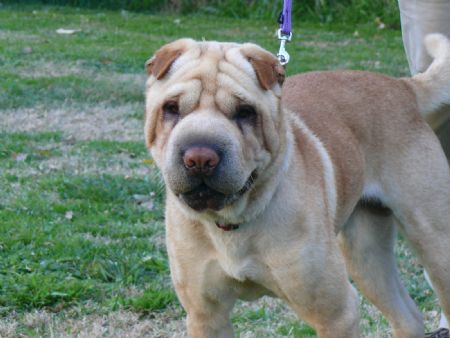 TAHA
Taha has now found a home with Carson and family in Geraldton -WA -and is looking forward to moving to Denmark when they return home soon!!