Following a number of enquiries about Bear Coat Shar Pei I have decided to post some infiormation about them.
Firstly, a few explanations....
As custodians of their breed, it is the duty of any responsible and ethical breeder to ensure the breed is maintained as close to its standard as possible. A "Breed Standard" is a discription of the breed covering physical charecteristics (Conformation and gait) as well as temperment. The breed standard may also indicate common "Faults" of the breed. In particular, it is the responsibility of pedigree breeders of ancient breeds such as the Shar Pei to preserve the heritage of the breed and prevent it from drifting and morphing into something completely different.
The breed standard of the Shar Pei (SP) indicates that the coat should be no longer than 2.5cm. The coat should also be harsh, off standing and without an undercoat. Anything other than this is considered as a fault. Soft, fluffy and/or long coats are considered a fault; so should not be encouraged
Typically SP are diveded into three coat types....
Horse Coat (HC) -a very short, bristly and harsh coat. This is the more traditional coat type and considered by most as the more correct type. Many people react to this harsh, short coat.
"Jimmy" (Australian Champion Rynkls Captain James T) is a great example of a Horse Coat Shar Pei.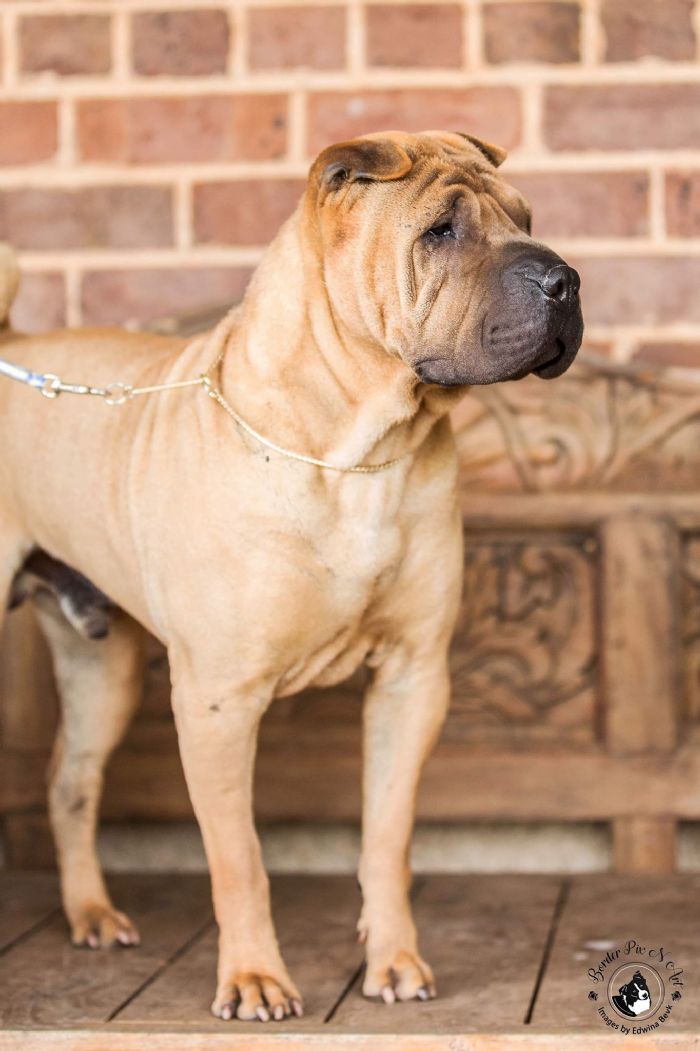 Brush coat (BC) -this is a slightly longer coat (About 1.5 - 2.5cmcm) and although softer than the HC, must still be bristly. It is believed that this coat was "Encouraged" when the breed first came out from China. In early China dogs were mainly kept in yards and not handled as much as todays Shar Pei. These days your typical SP enjoys cuddles on the couch -and therefore the slightly softer coat is preffered.
"Tia" (Australian Champion Rynkls Holiday Athelodge) is a great example of a brush coat.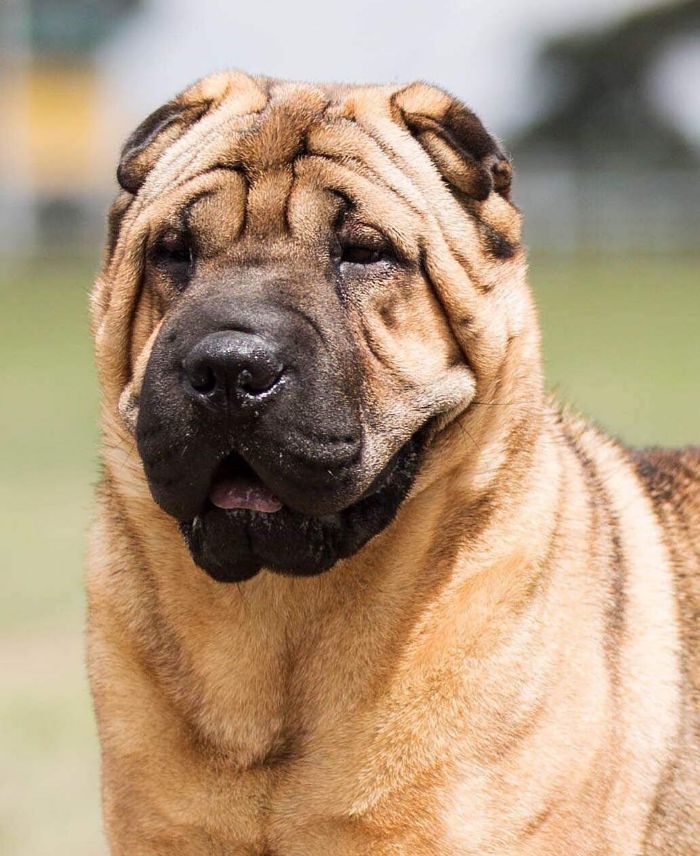 Bear Coat. This is a longer, fluffier coat that usually also has a soft undercoat. It can be compared to the coat of their close relative, the Chow.
A fluffy bear coat that suprised us in a recent litter at Rynkls. He was loved and cared for just as much as the standard coated puppies and made a wonderful pet to a loving family.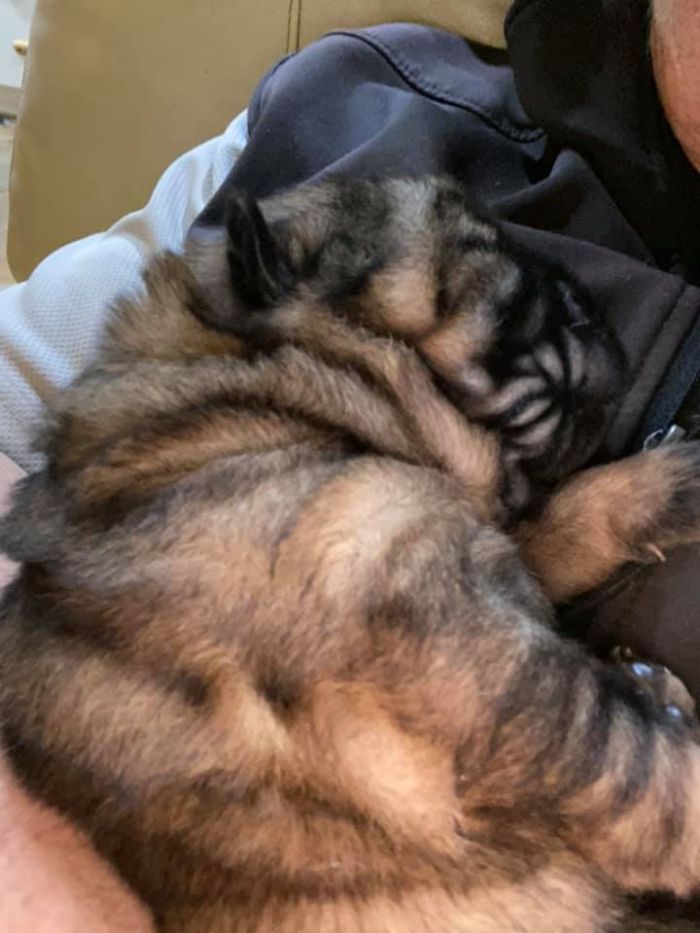 There is no doubt that the Bear Coat SP will turn up occasionally in litters; but this is rare in well thought out bloodlines. As dedicated breeders Rynkls will not deliberatly encourage the production of the Bear Coat. We do think they are sweet -and have had many come through our rescue system; but we do not condone or encourge their deliberate breeding. We believe anyone who does this really does not have the best interest of the breed at heart -rather they are breeding for a particular market and their motives could therefore be questioned.
If you truly want a bear coat then perhaps you should do as we did and investigate the Chow Chow :)