***Puppy News***
NOTE: If you would like a Rynkls Puppy please be sure to read ALL of the info at the bottom of the page.
Chow Puppies have arrived!!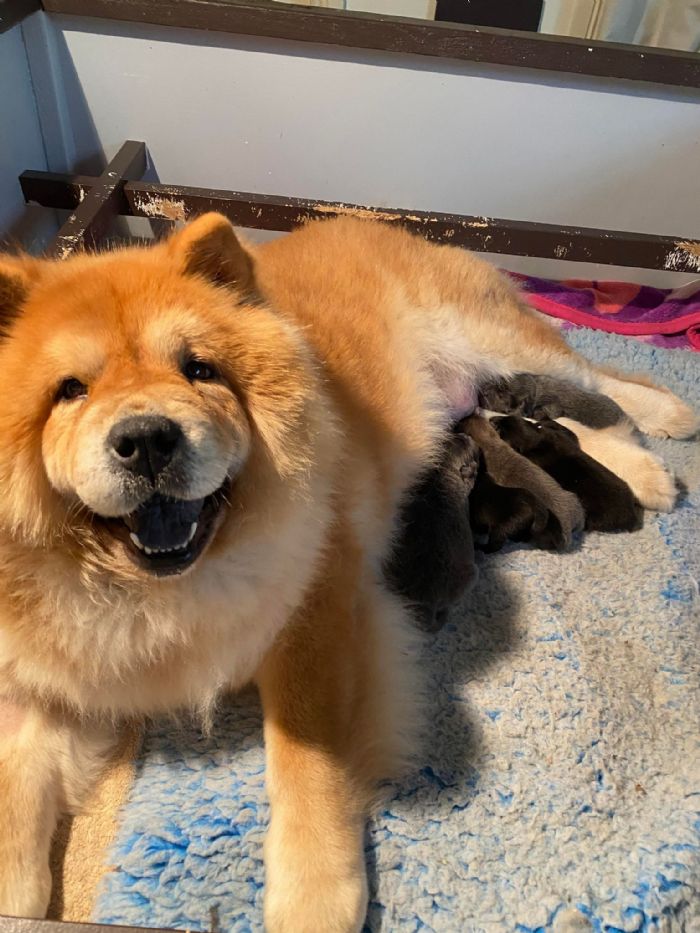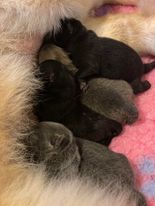 Be sure to submit your application to our RightPaw profile to be considered for one of these gorgeous babies.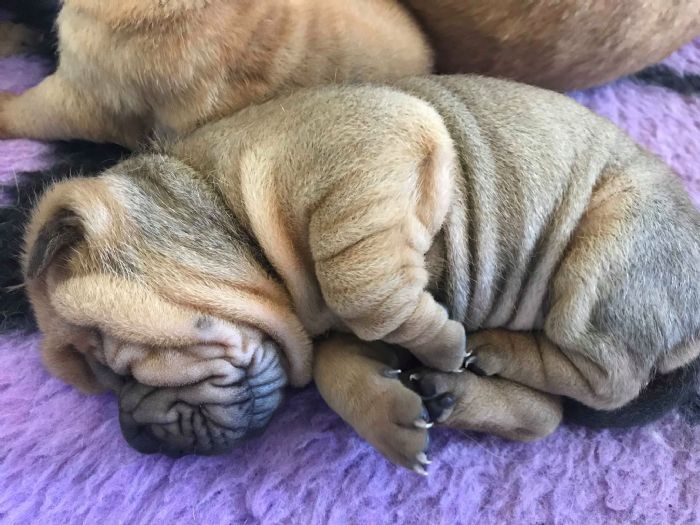 Please note: Rynkls does NOT take deposits for our puppies and encourage buyers NOT to pay a deposit on any unborn puppy.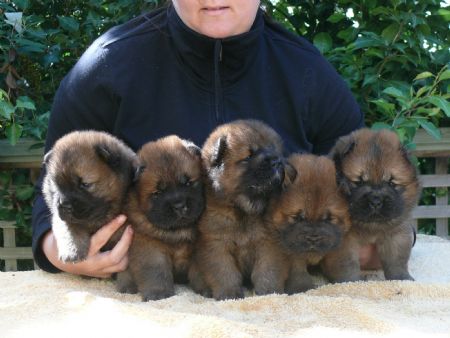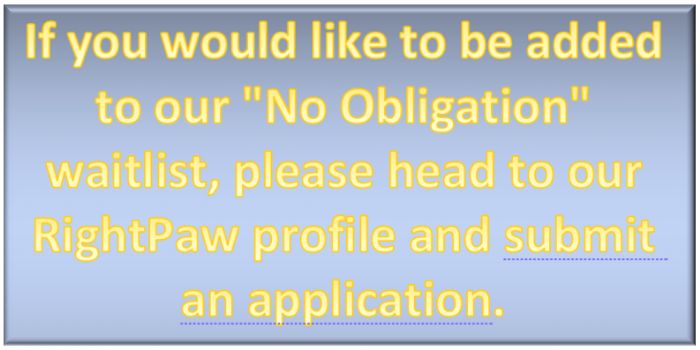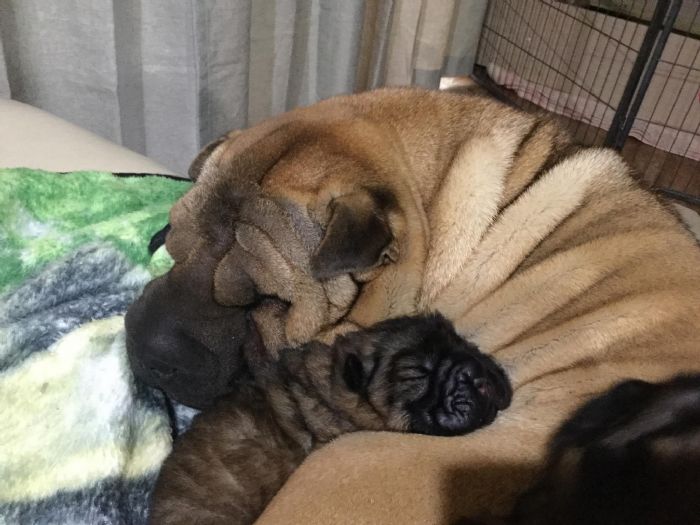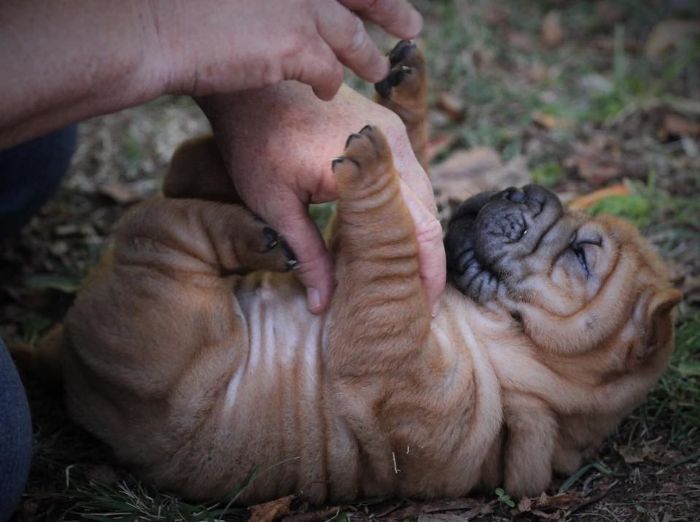 Please note that Rynkls puppies are available to the best of homes only. An application process will need to be completed in order to gauge your suitability to have one of our pups join your family.
General Information about Rynkls Puppies
General: All Rynkls puppies come health checked, fully vaccinated, parasite controlled (endo and ecto), microchipped and registered with the ANKC. All Rynkls puppies come with an extensive care package, ongoing support for life and 6 weeks pet insurance to get you started.
Training: At Rynkls we are committed to the emotional welfare of our dogs and take extensive steps toward conditioning them to be able to handle the stressors of life. All of our puppies receive "ENS" training and will have commenced toilet, crate and lead training and will have been exposed to many challenges including children, loud noises other pets and dogs and general living conditions. New homes will be given information on continuing with their training to ensure a happy and well adjusted family member.
Info and Support: Rynkls provides all new puppy homes with an extensive care and information package prior to having your puppy join you so that you can be prepared well in advance. As well as this we offer an ongoing support service to all our extended puppy family's for the lifetime of the dog (and beyond!). All Rynkls puppies also come with food samples, general care equipment, a toy and a blanket!
Health Testing and Guarantee: At Rynkls we undertake a number of health checkks on potential breeding dogs so as to give us every oportunity to produce healthy and happy puppies and guarantee that you will receive a puppy that, as far as can be detected at the time is healthy.
Our adult Chows have their Hips and ELbows assessed as well as ACES eye testing undertaken. Our Shar Pei's also have ACES eye exams and undergo SPAID Genetic testing. Results from our dogs are available on request.
Whilst this allows us the chance to reduce any issues in our puppies, it sadly can not absolutly rule out those conditions inherrent in the breeds. Because of this, we can not guarantee a puppy from us will NOT have any of these breed related conditions and will not be held liable for it, but we do work hard to prevent, or lessen the impact of such conditions. Please keep this in mind when seeking to have a Chow or Shar Pei join your family. Please also be wary of any breeder that does guarantee against this as this does not lessen the chance of issues and may end in heartbreak when you do not receive the support you thought you would.
Price: All of our puppies are bred and raised with the same considerations and care; therefore ALL of our puppies, regardless of sex, colour and registration type require the same monetary committment. That is, we dont have a "Sliding scale" of prices. We base our price for each litter dependant on what our out-lay for that litter was. We do not seek to make a profit from the breeding of our dogs as this is unethical.
You would expect to pay $4500 for a Rynkls Shar Pei puppy and $6500 for a Chow baby. We do NOT charge extra for "Coloured" pupies as they cost the same to breed. We also do NOT discount "Runts" as they in fact generally take more of our time and resources to rear.
Desexing: Due to OVERWHELMING Scientific evidence proving that desexing dogs at a young age is detrimental to the health of the dog; Rynkls does NOT desex puppies prior to sale -preferring to educate new families on responsible ownership instead.
Registration: All Rynkls puppies are registered with the ANKC through our state body (Dogs NSW). Puppies destined for the show ring and/or breeding prospects are on the "Main" register, while puppies that have not quite made the show grade are on the "Limited" register. Limited registered pupppies can not be shown or bred fom. All Mains registered pups will be marked "Not for Breeding". This can be removed by Rynkls on receipt of favourable health reports as outlined in the information booklet. All Rynkls puppies are marked "Not for Export" which can be removed on application to us.
EOI: If you would like to be considered as the perfect family for one of our precious puppies please keep an eye on our website for updates on possible litters. Once a litter is announced then please express your interest via our RightPaw platform linked above. In the mean time, we welcome visitors to come and meet all of our dogs and inspect our home so that you can determine if a Rynkls puppy is for you. Please understand that we get many, many inquiries about our dogs and are often overwhelmed with requests; so please be patient and persistent with your enquiries :)