Welcome to Rynkls Rest

Home of Rynkls Shar Pei & Chow
Rynkls Rest is situated in the historical NSW village of Bungendore. Centrally located in NSW we are close to many popular dog show venues including:
Canberra -30 minutes

Goulburn -45 minutes

Sydney (Bill Spilstead Complex of Canine Affairs) -3hrs

Sydney (Homebush Bay) 3.5hrs

Bega -2.5hrs

Albury 4hrs

Wagga -3.5hrs
Set on a leafy half acre the property is divided into three sections.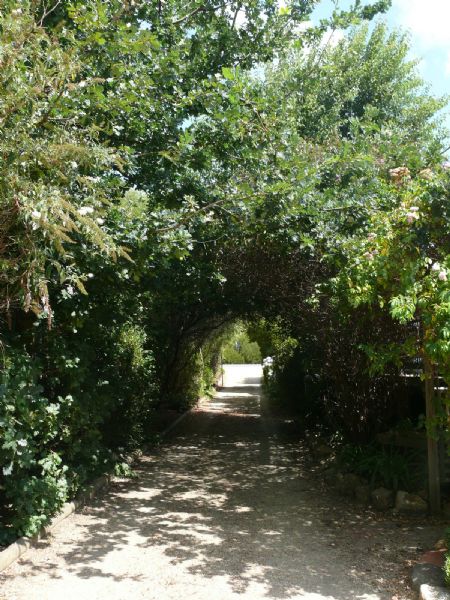 The house yard includes a beautiful leafy driveway, a "secret garden" and of course the country style home.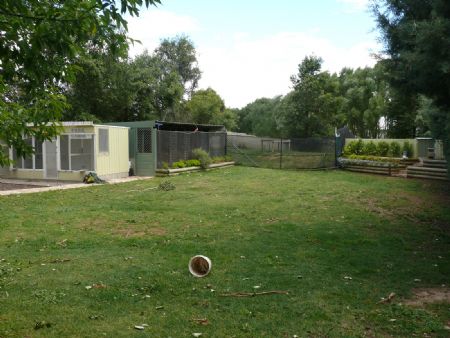 The middle yard provides space for the kids to play, parking for trailers and a hunting ground for the resident chooks. This is also where the dog food prep and grooming room is as well as the puppy pens/boutique dog runs are.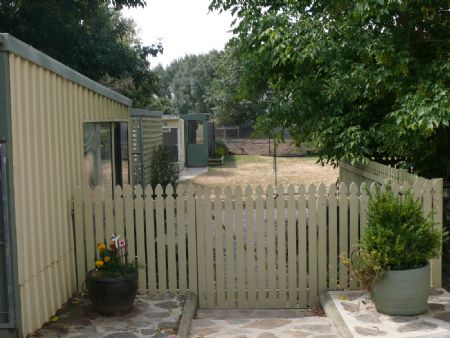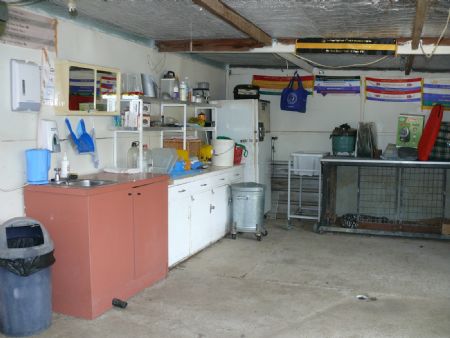 The dog yards consist of five good sized runs that are built for strength, comfort and safety. Each run has automatic watering and an elevation platform for environmental enritchment. The roof is insulated and the west walls are protected in the summer by leafy trees. Adjoining the runs is a large exercise area constructed of 8ft chain mesh that is both dig and snake proof. (Yes, there are snakes in Bungendore!)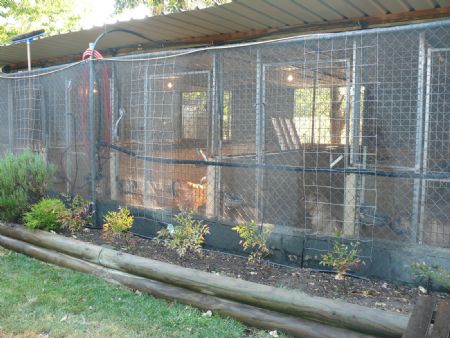 Tucked into the back corner of the block is yet another yard that contains a fox proof cat parlour, the chook pen and productive vegi patch. This yard also provides rear access from the property into the "Commons". (A green belt through Bungendore that consists of park lands, a creek, a small lake and a dog off leash exercise area.)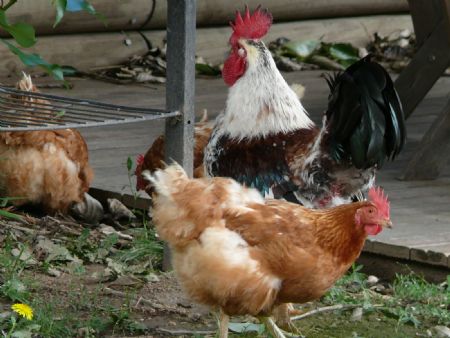 We welcome visitors to Rynkls Rest and are happy to provide accomodation to our doggy friends and/or their four legged buddies at special "Mates Rates".
For more info contact us at Rynkls Rest.